Fairway Experience

Premier Golf Vacation Rentals On Hilton Head Island
Hilton Head Island is a golf lover's paradise. With more than 20 courses that are considered some of the best in the world, golf is a big reason many guests choose Hilton Head Island as their destination multiple times each year. Each course has been carefully designed to provide a unique golfing experience that embraces the natural beauty of the island, while also providing a challenge for every golfer - no matter your skill level.
A great golf vacation needs three things: championship level courses, outstanding dining, and exceptional accommodations. Luckily, you've come to the right place.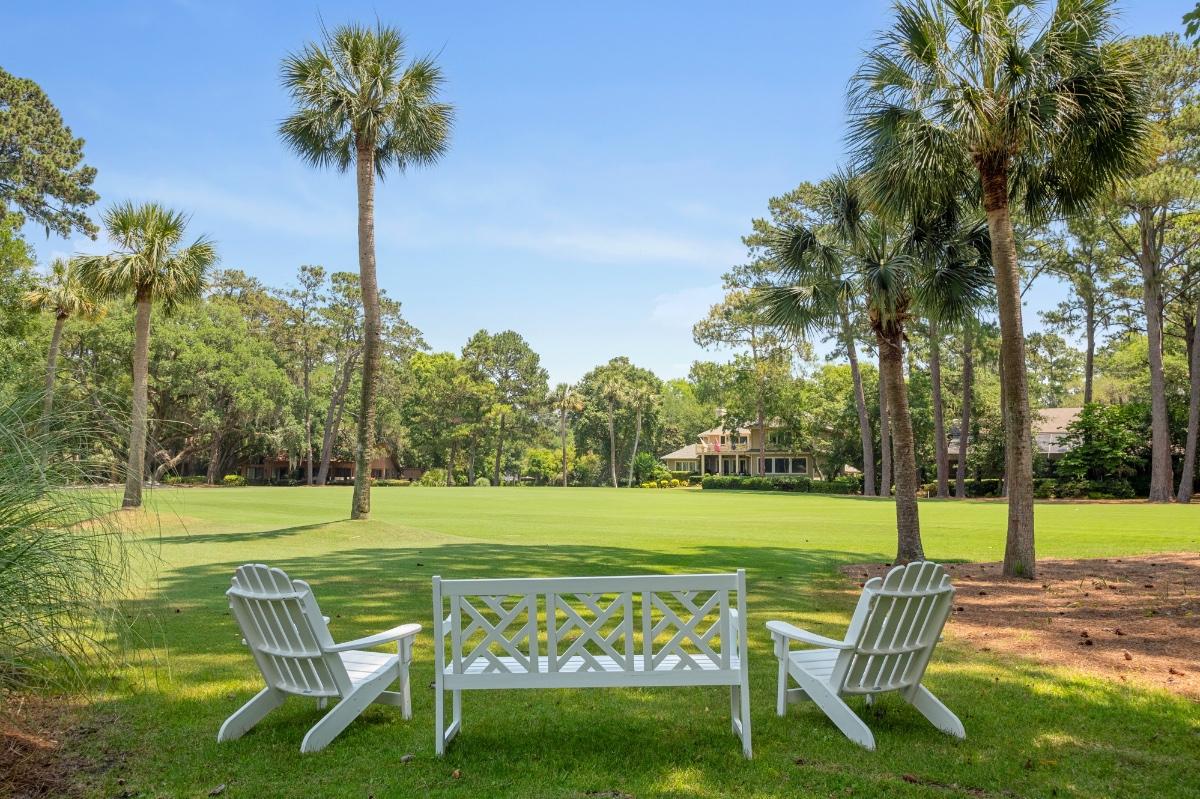 At Island Time, we found it imperative to provide a vacation experience that satisfied all of those needs, providing vacation experiences that are second to none. This is why we created The Fairway Collection. This carefully chosen selection of homes has the perfect place for every group of golfers, no matter the size. Each of the homes in this collection offers sweeping golf course views, is close in proximity to the links, and provides a level of comfort that some would argue will even improve your game.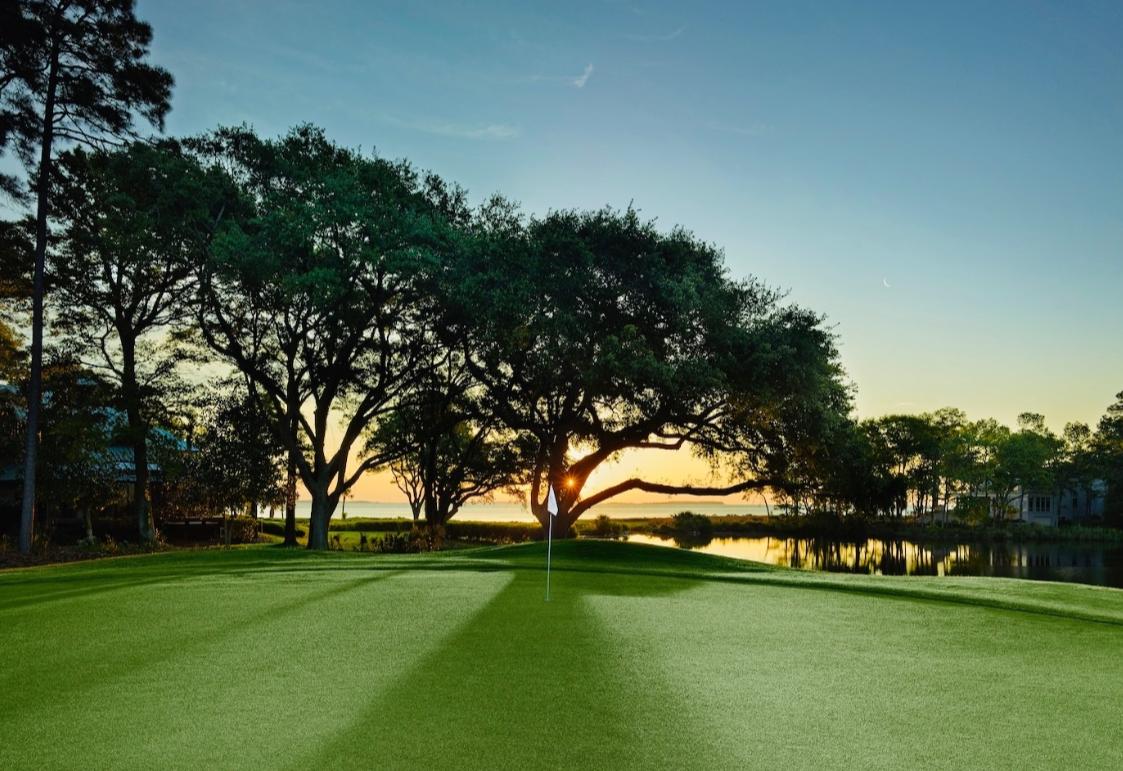 Hilton Head Island Is The Premier Destination For Golf Enthusiasts

Whether you're looking to play a round of golf to catch up with friends or something solo to work on your game, Hilton Head Island is the perfect destination for all of your golf desires. With its wide range of golf courses, amenities, and services, it's easy to see why the island is such a popular destination for golfers from around the world.

The courses on Hilton Head Island are known for their well-manicured fairways, challenging greens, and scenic views of the surrounding marshes and waterways. Many of the courses have been designed by well-known golf course architects, such as Pete Dye, Jack Nicklaus, and Davis Love, and have received numerous accolades and awards. Each offers its own unique challenges and stunning views of the surrounding landscape.
Guests come to Hilton Head Island for our professional golf tournaments, the most popular being the RBC Heritage held each April in Sea Pines. Other golf tournaments that are popular are the Darius Rucker Intercollegiate, The Hilton Head Island Celebrity Golf Tournament and the Hilton Head Island Senior 50+ Golf Classic. As a player or spectator, Hilton Head Island delivers a golf experience you do not want to miss out on.

Whether you're a seasoned pro, or just learning to golf, Hilton Head Island is home to a number of signature golf pros and academies. Learn to fine tune your game, or take your swing to a whole new level by signing up for lessons, catching a clinic or by just hitting the links as often as possible. We can guarantee that your golf game will be elevated after a vacation on Hilton Head Island.
Crafting the Ideal Golf Vacation Experiences
With the natural beauty Hilton Head Island offers, and the outstanding golf experiences our numerous courses provide, a golf vacation here is not one to be missed. Island Time is excited to help you craft the perfect golf vacation, with our signature Luxury Concierge services that take care of every aspect of your trip. From helping locate The Fairway Collection property that matches the needs of your group, to booking your tee times, and even stocking the refrigerator before your arrival; here is a list of some other tasks our Luxury Concierge can assist you with:
Shipping your golf clubs
Restaurant reservations
In-house catering services
Golf pro lessons
Golf clinic reservations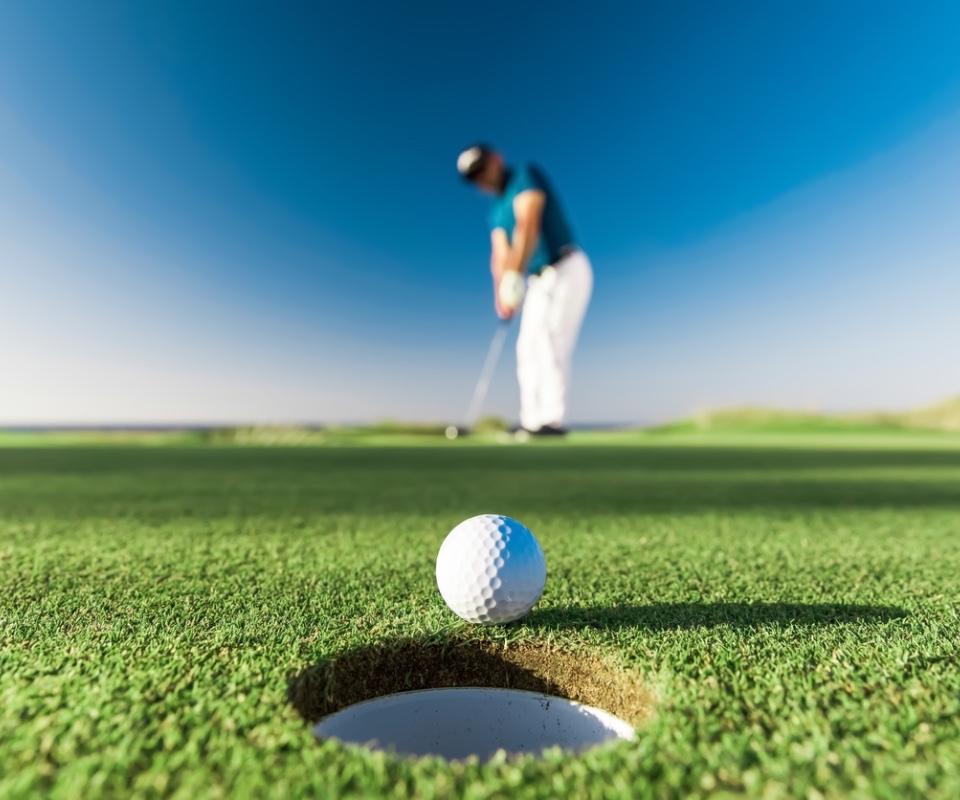 The team at Island Time has the experience and first-hand knowledge of the Lowcountry to make sure you have a golf vacation that will be remembered for years to come. We invite you to reach out to us today, and then sit back and start counting down the days until you are golfing on Hilton Head Island.